Summer Reading Program Prizes
To encourage reading at least 20 minutes a day, children and teens will win weekly prizes, and adults will enter weekly drawings.
Everyone who completes the program can enter to win Grand Prizes like a Kindle Fire, tablets, gift cards, and a $529 CollegeAdvantage Savings Plan!
Check out the prizes for your age group below!
Children & Teens Weekly Prizes
Complete each reading milestone to earn the following prizes! The last day to pick up weekly prizes is August 5, while supplies last.
Week 1: Dairy Queen Dilly Bar
Week 2: Handel's Cone
Week 3: Grandpa Joe's Lollipop
Week 4: Dairy Queen Cone
Week 5: Book
Week 6: Pick a Prize
Week 7: Metropolis Popcorn & McDonald's Smoothie
Week 8: Dairy Queen Cupcake
Complete each week of reading milestones to earn entries into weekly drawings for prizes like:
Gift cards, Blossom tickets, YMCA passes, books, library gear, and more!
---
In order to qualify for the grand prize drawings, you must complete ALL eight weeks of Summer Reading. Make sure you've logged Milestones 1 through 8 online here!
Adult Special Grand Prize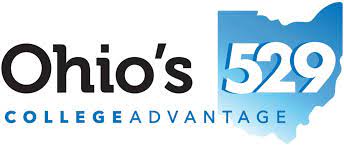 One winner will receive a CollegeAdvantage Plan valued at $529!
What is it? The plan is a simple, flexible way to invest and save for college expenses or whatever school comes after high school. Learn more at: www.collegeadvantage.com
Eligibility: Summer Reading participant must complete Milestone 8 and enter via the CollegeAdvantage sweepstakes page and win. You must be 18 or older to claim this prize.
Children's Grand Prizes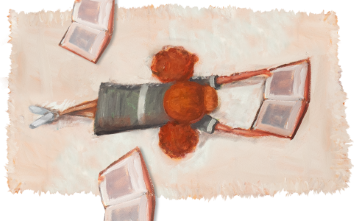 Tablet, courtesy of OverDrive/Libby
Akron Children's Museum Family 4-Pack of Tickets
Akron Art Museum Family Membership
Akron Zoo Tickets
Cuyahoga Valley Art Center Class Gift Card
Downview Mini Golf Gift Certificates, courtesy of City of CF Parks & Recreation
Great Lakes Science Center Family Membership
Great Lakes Science Center Family 4-Pack of Tickets
Teen Grand Prizes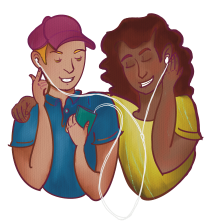 Kindle FireTablet
Akron Zoo Tickets
Cuyahoga Valley Art Center Class Gift Card
Game Stop Gift Card & Swag Bag
Grandpa Joes Candy Buffet Gift Cards
Swensons Gift Card
Adult Grand Prizes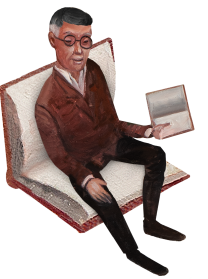 Chromecast, courtesy of Midwest Tape (Hoopla)
Roku, courtesy of Midwest Tape (Hoopla)
Akron Art Museum Prize Pack & Tickets
Akron Zoo Tickets
HiHo Gift Card & Swag Bag
Natatorium Day Passes
The Workz Gift Certificate
Shelf Life Gift Card, courtesy of Western Reserve Hospital
---
Our 2023 Sponsors
We are so grateful to the local businesses and organizations who helped make this summer's reading program possible! Thank you for the weekly coupons, the grand prizes, and all of the collaboration. We appreciate it more than words can express.