Cuyahoga Falls Library names new director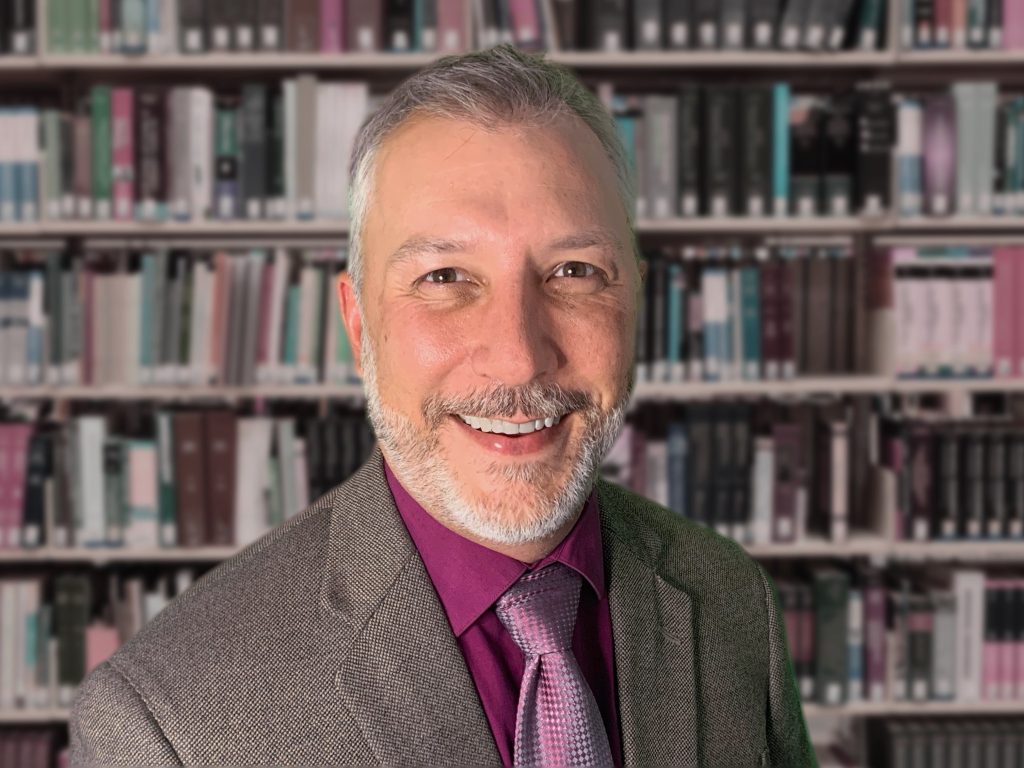 Andrew Harant, Director of Cuyahoga Falls Library
Cuyahoga Falls - The Cuyahoga Falls Library will welcome a new director, Andrew Harant, on Sept. 6. The Library Board of Trustees confirmed Harant as their selection during the Aug. 15 board meeting. He will replace former director Valerie Kocin, who retired on Jun. 30.
Interim Director Jennifer Reynard will remain in this role until Oct. 3 to assist in Director Harant's onboarding.
"The Board is very thankful to Interim Director Reynard for her excellent work during this transition. We're also delighted to welcome Andrew Harant as Director of the Cuyahoga Falls Library," said Debbie Ziccardi, Library Board of Trustees President. "We look forward to working with Director Harant to continue serving our community and building local partnerships."
Andrew Harant has managed the North Olmsted and Olmsted Falls branches of the Cuyahoga County Public Library for the past seven years. Before joining CCPL, he was a branch manager at Cleveland Public Library and spent ten years leading the Children's and Youth Services Department at Lakewood Public Library. He currently serves on the American Library Association's Core Values Task Force; Harant has previously served as Chair of ALA's Committee on Professional Ethics and the Ohio Library Council's Intellectual Freedom Committee.
"I'm thrilled and honored for this opportunity to lead the Cuyahoga Falls Library and can't wait to start getting to know our staff, board, patrons, and community. I am passionate about how we, as library staff, impact and enrich lives when we provide a welcoming space for all. I look forward to continuing and building upon the many wonderful services, events, and resources at Cuyahoga Falls Library," said Harant.
  Press Contact
  Danielle Welling
  PR & Marketing Manager
  Contact Danielle
  330-928-2117
  General Inquiries
---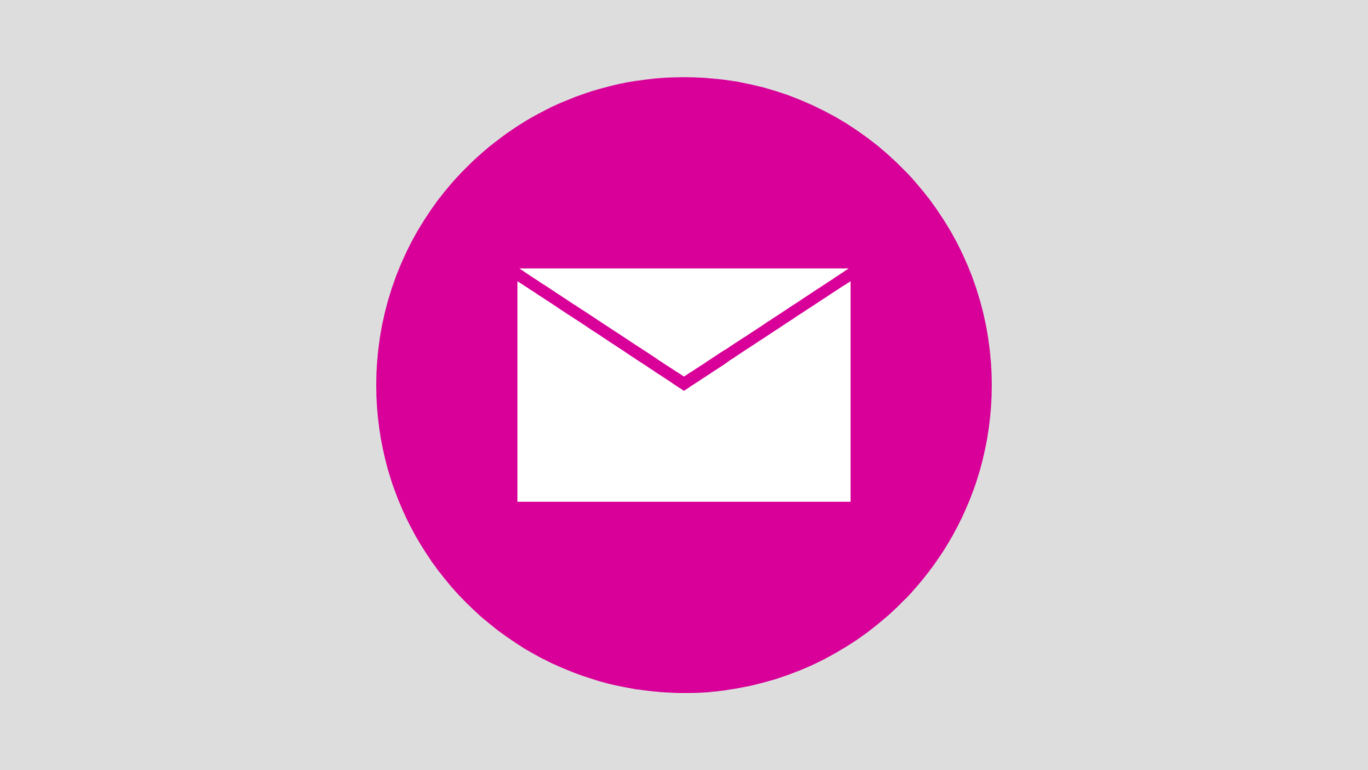 Falls Library Offers Certifications for Digital Skills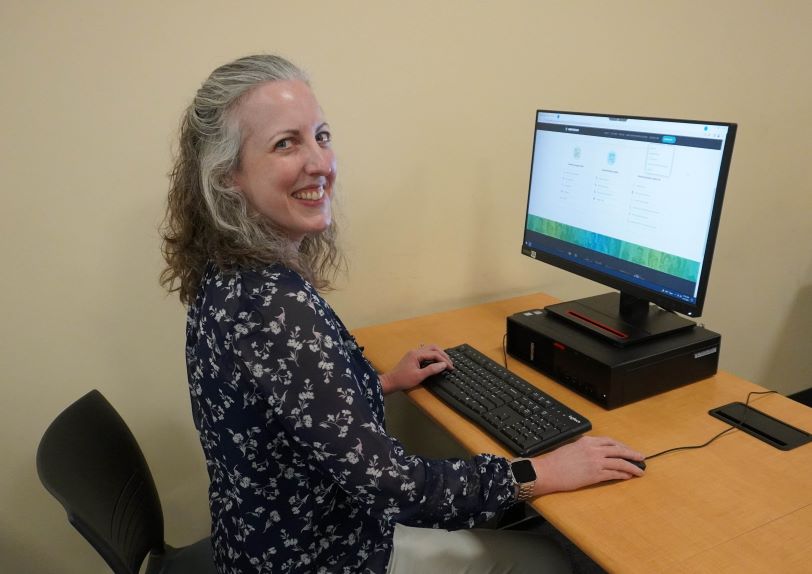 Jennifer Reynard, Adult Services Manager, using Northstar Digital Literacy in the library computer lab
Cuyahoga Falls Library now offers digital skills certification in conjunction with Northstar Digital Literacy.
On Mondays beginning May 16, the public can visit the library's computer lab between 1 and 4 p.m. for an introduction to Northstar Digital Literacy assessments or proctored testing. For those who pass the assessments, library staff will certify the results. This certification can be useful for both job seekers who want to demonstrate their proficiency and employers seeking assurance of skills.
"We are excited to offer this new service to support members of our community in their personal and professional development," says Adult Services Manager Jennifer Reynard. "This program is perfect for people just getting started with technology or looking to boost their resume. Most training skips the basics, but Northstar Digital Literacy starts at the very beginning and looks at the practical ways we use technology in our daily lives. The program includes topics from essential computer and software skills, to telehealth appointments, K-12 distance learning, social media and more. We are glad to offer Northstar Digital Literacy certification as an additional resource for lifelong learning and workforce development."
Northstar Digital Literacy certification topics include:
Basic Computer Skills
Internet Basics
Using Email
Windows and Mac Operating Systems
Microsoft Word, Excel, and PowerPoint
Google Docs
Career Search Skills
Supporting K-12 Distance Learning
Social Media and Your Digital Footprint
No registration is required to attend the Northstar: Digital Skills & Certifications sessions on Mondays from 1 - 4 p.m. However, if you have them, please bring your email address, email password, and earphones so that staff may assist you in getting started with Northstar.
For more information about Northstar Digital Literacy, or other technology training opportunities at the Cuyahoga Falls Library, call the library's Information Desk at 330-928-2117 or view our calendar.
Ohio library access to Northstar is funded through a federal Institute of Museum and Library Services ARPA grant awarded by the State Library of Ohio.
Fine Forgiveness during National Library Week Apr. 4 - 9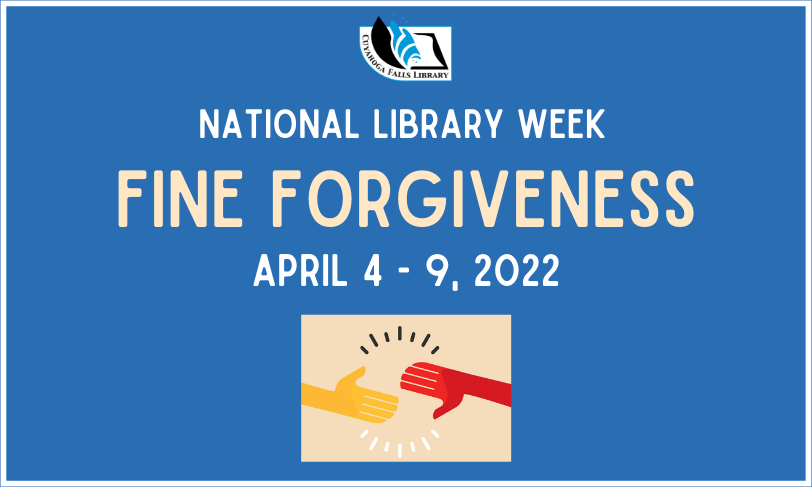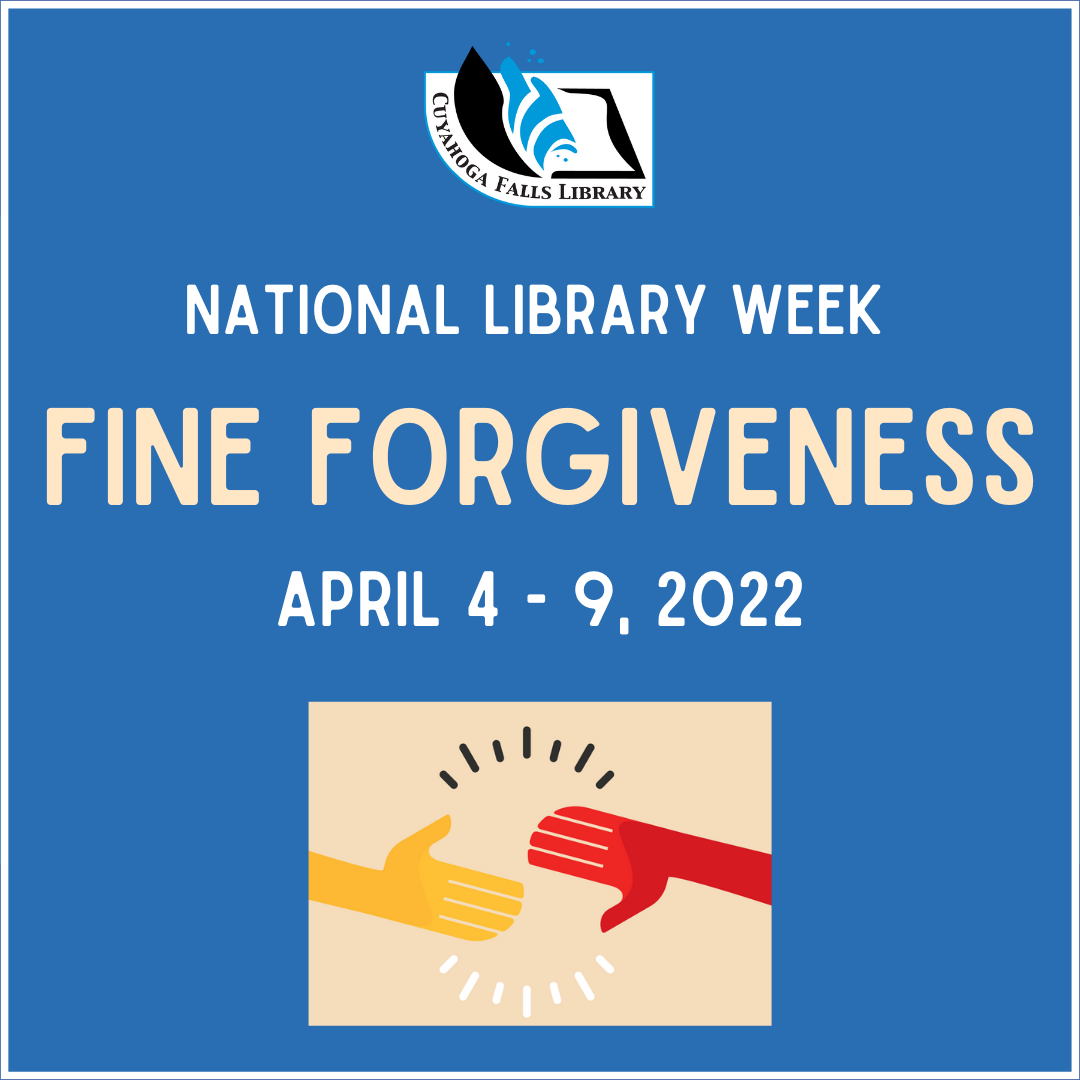 To celebrate National Library Week, Cuyahoga Falls Library (CFL) is offering Fine Forgiveness from April 4 - 9. Simply return any outstanding checked-out CFL materials, and staff will remove qualifying overdue fines from your account. If you've lost your library card, the library will replace it for free as well.
Cuyahoga Falls Library encourages all community members to visit during National Library week to have their fines waived and explore the library's collection and services. The library offers a wide array of services to help you find what you need, when you need it - from one-on-one technology training, career development programs with OhioMeansJobs, pre-kindergarten readiness, and reading programs.
National Library Week highlights the essential role libraries, librarians and library workers play in transforming lives and strengthening communities. This year's theme is "Connect with Your Library," which showcases that libraries are places to get connected to technology with broadband and computer access. Libraries also offer opportunities to connect with new ideas through programs and events, in addition to checking out books and media. Most importantly, the Cuyahoga Falls Library connects people to each other.
One example of how our community connects at Cuyahoga Falls Library is through its monthly Meditative Monday program. This virtual class, which began in 2021, brings people together not only to learn a particular art form, like macramé or paper quilling, but also to turn the act of creating into a meditative practice. "Patrons tell us they appreciate the simple meditation that helps relax the body and mind," said library Customer Experience Manager Elizabeth Morrison, who currently leads the program. "Our loosely structured projects provide the space to share with each other." Although in-person library programs have resumed, Elizabeth plans to continue holding Meditative Monday over Zoom to maximize accessibility.
During National Library Week, the public can show their appreciation and support for libraries by visiting in person or following them on social media. Share a favorite library experience and tag @fallslibrary with the hashtag #NationalLibraryWeek.
First sponsored in 1958, National Library Week is a national observance sponsored by the American Library Association and libraries of all types across the country each April.
---
Masks optional, in-person programs to resume
Effective Mar. 16, masks are optional at Cuyahoga Falls Library. Per CDC guidelines, masks are recommended for unvaccinated and/or vulnerable populations.
In-person library programming will resume on Apr. 1.
"We're excited to start hosting in-person programs again just in time for the annual Summer Reading Program," says Marketing & PR Manager Danielle Welling. This year, the reading program will begin on May 27.
The library's Board of Trustees approved these policy updates at their Mar. 15 meeting.
---
Introducing ASL Interpretation for Adult Programs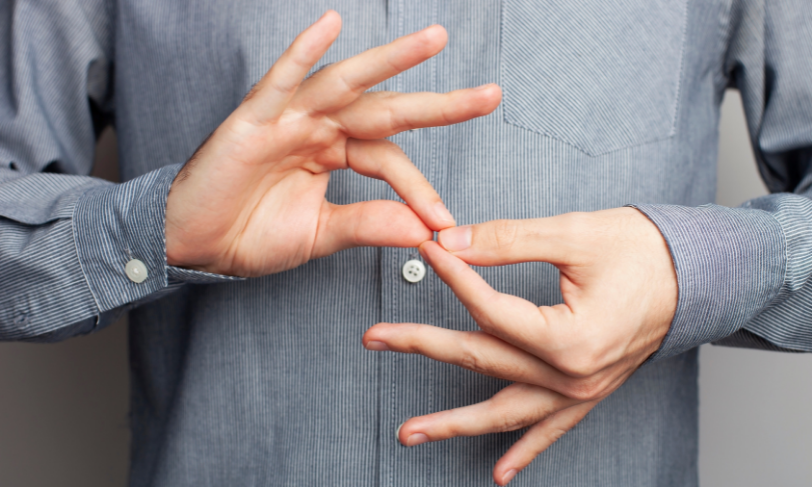 The Cuyahoga Falls Library will offer American Sign Language (ASL) interpretation at its February and March adult programs.
"We're very excited to offer live interpretation for our deaf and hard of hearing patrons. Libraries are for everyone, and these program offerings are a step in the right direction for making library services more accessible to the deaf community. We hope to expand on these services in the future by partnering with local organizations," said Adult Services Manager Jennifer Reynard.
Scheduled library programs with an ASL interpreter will include:
The library will also offer a two-part beginners sign language course in April. Attendees will learn basic signs to aid in communicating with people who are deaf, hard of hearing, or fluent in ASL. Advance registration is required.
4/4 - Sign Language 101: Part 1
4/18 - Sign Language 101: Part 2 (Attendance at part one is required.)
To register and view a complete program list, visit www.cuyahogafallslibrary.org/calendar. Use the Event Types menu to filter and view all upcoming ASL interpreted programs. Riverfront Readers book club and adult special event programs will have ASL interpretation upon request. Contact adultservices@cuyahogafallslibrary.org or the library at 330.928.2117 to request a program interpreter.
The library may add additional interpretation services and programs in the future. To stay up to date with library services and news, sign up for the Cuyahoga Falls Library email newsletter at www.cuyahogafallslibrary.org/newsletter.
Library offers new digital skills training from Northstar Digital Literacy
January 20, 2022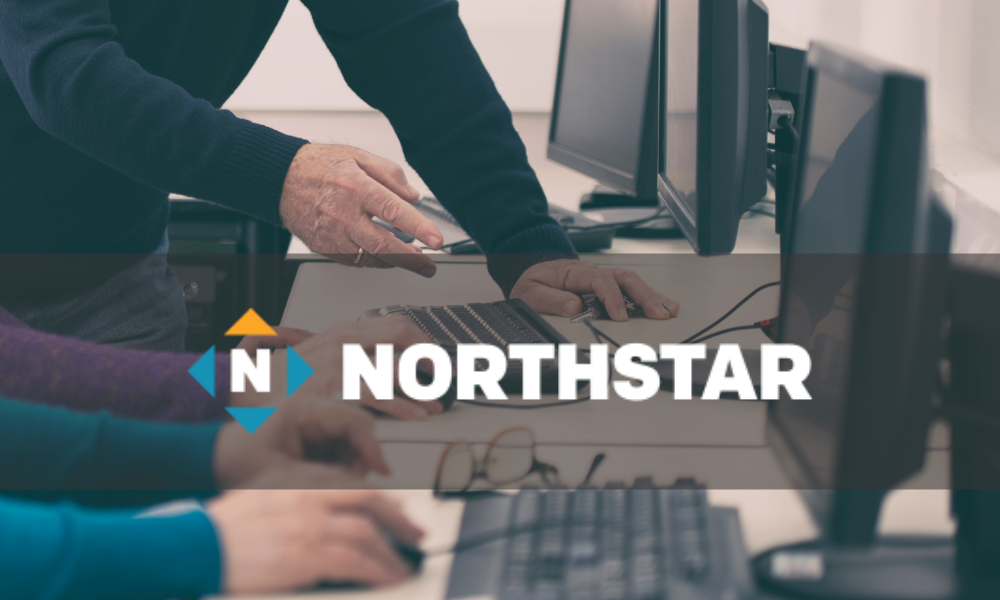 Cuyahoga Falls Library announces a new resource, Northstar Digital Literacy, for anyone looking to improve their skills with computers, software, or technology. Northstar Digital Literacy is a self-directed assessment and learning tool that features short lessons and practice exercises to improve skills on a number of common computer topics.
The Northstar resource is available 24/7 on the library's Research page. Adult Services library staff are available to help with the resource during regular hours in person or over the phone at 330-928-2117 x 2000.
Quick Links:
"We are excited to have Northstar Digital Literacy to help meet our community needs for additional computer training and digital literacy," says Adult Services Manager Jennifer Reynard. "The last few years have underscored the digital divide not only in computer and internet access, but also in digital skills and literacy. Northstar will be a valuable resource to anyone new to technology or looking to brush up on their skills. It can also be a great tool for local businesses to develop new staff."
Interactive digital literacy test topics include:
Basic Computer Skills
Internet Basics
Using Email
Windows and Mac Operating Systems
Microsoft Word, Excel, and PowerPoint
Google Docs
Career Search Skills
Supporting K-12 Distance Learning
Social Media and Your Digital Footprint
Ohio library access to Northstar is funded through a federal Institute of Museum and Library Services ARPA grant awarded by the State Library of Ohio.
---
New AWE Children's Learning Workstations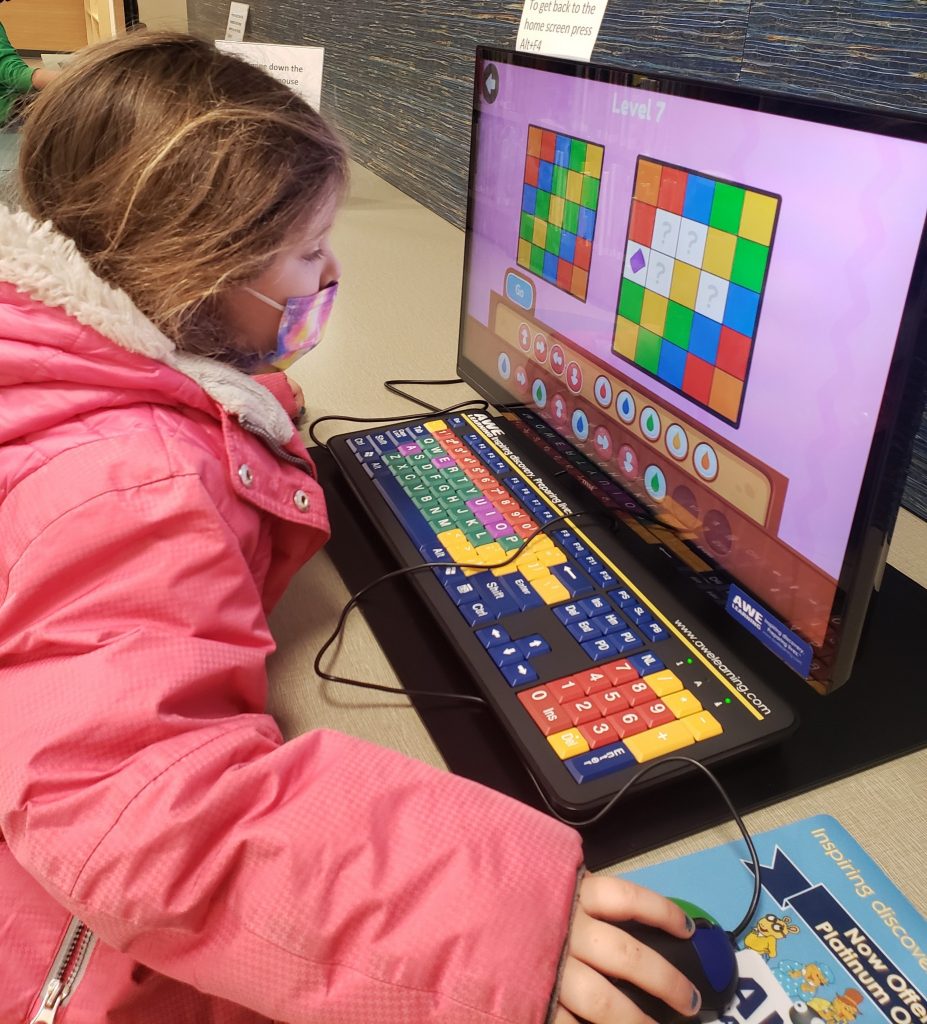 Liberty enjoys the educational games on one of the library's new AWE Children's Learning Computers
Cuyahoga Falls Library announces the purchase of three new AWE Learning's All-In-One Workstation Computers. Each computer contains 85 award-winning, pre-loaded educational games designed for ages 2 – 12.
All content is STREAM-aligned (Science, Technology, Reading, Engineering, Art and Music, and Math). AWE Learning Stations are plug-and-play, with no internet connection, offering young learners a safe digital learning environment.
The wide variety of interactive content will keep kids engaged, and most importantly, learning. Educational titles include handwriting (including cursive), e-books (fiction, classic non-fiction, and poetry), coding, sight words, cyber safety, and more.
To use the new AWE computers, visit the Children's Department at the Cuyahoga Falls Library.
---
Cuyahoga Falls City School District honors library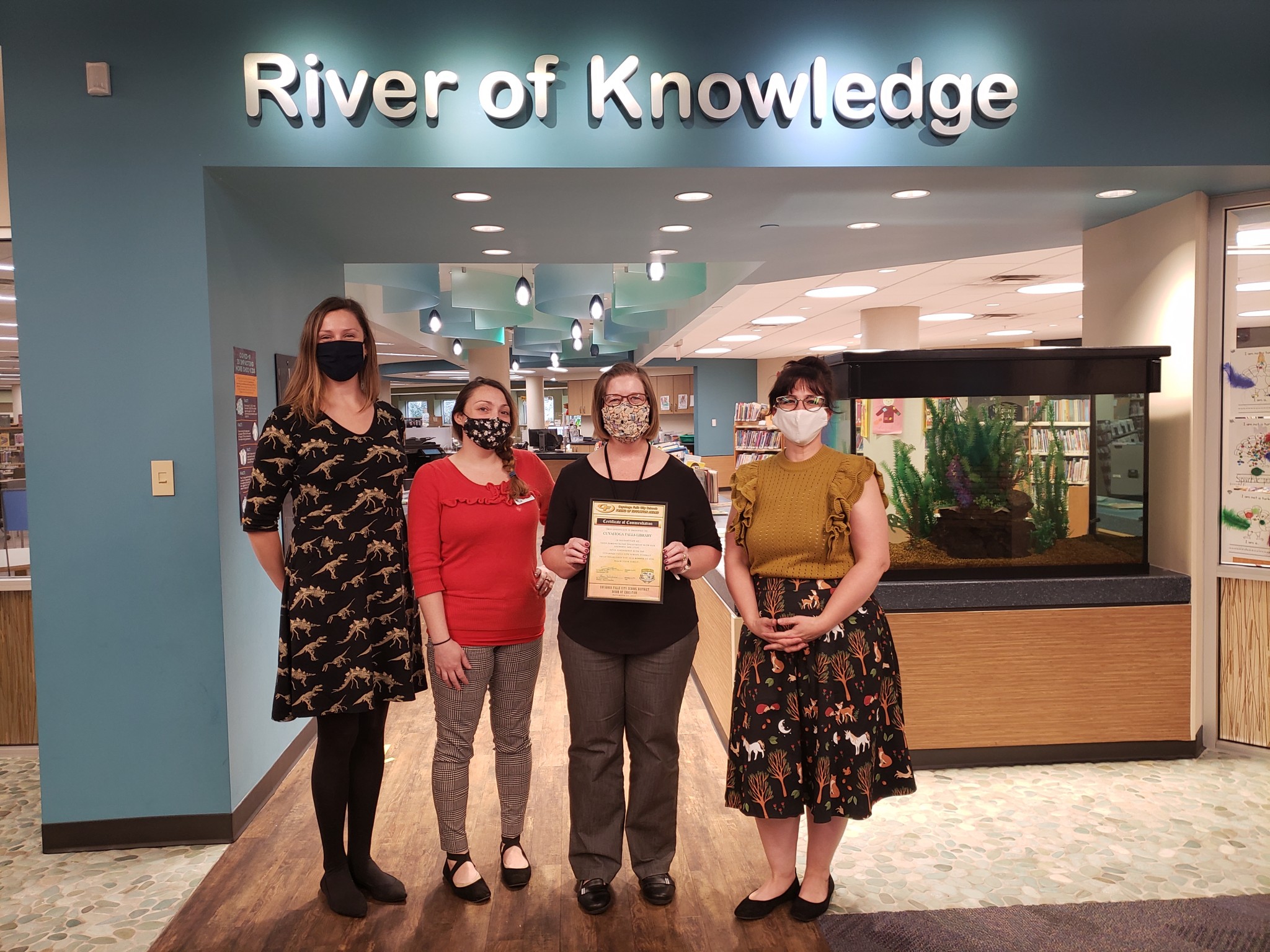 Pictured left to right: Leah Kolesar, library assistant; Meghan Palik, children's librarian; Beth Sucharzewski, children's department manager; Amy Galluch, children's librarian.
Cuyahoga Falls Library received a Certificate of Commendation at the Cuyahoga Falls City School District Board Meeting for demonstrated partnership with the district and engagement with students and staff.
School Board President Karen Schofield announced the recognition. Tina Lindy, Elementary Media Specialist, presented the certificate to Library Director Valerie Kocin. Library Board President Deborah Ziccardi was also in attendance.
"We are honored to accept this certificate on behalf of the Cuyahoga Falls Library staff and board," said Director Kocin. "We truly enjoy working with you, Tina, and with the teachers and students and look forward to continuing our partnership in the future."
The ongoing relationship between the library and the school district is a vital part of ensuring students and families stay connected to the information and resources they need to achieve their educational goals.
The Children's Department, in particular, plays a crucial role in school outreach and student support. Pictured is the Cuyahoga Falls Library Children's Department staff with the certificate.